Houston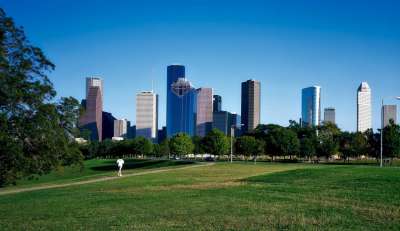 Being the fourth largest city in the United States, Houston has an incredible mix of neighborhoods, entertainment, and dining that are sure to satisfy everyone. Known as "The Oil Capital of the World", Houston has attracted people from around the globe, to create a rich and diverse culture unlike any other city in Texas.
The opportunities in Houston are plentiful – from oil and gas, manufacturing, financial markets, or the best medical treatment that the world has to offer, Houston is home to a myriad of industries. With the sprawl of the greater metropolitan area, there are many communities around the city that allow for easy commutes to downtown Houston.
There is a neighborhood for every taste in Houston. From the eclectic feel of the Heights or Montrose, to the cosmopolitan digs in Midtown or Glen Cove, or the desirable upscale homes in River Oaks or Southampton, Houston offers a mix of satellite neighborhoods each with their own charm.
Home to every professional sports team you could ever want, Houston is a sport lover's dream year round. Or, if you are looking for outdoor activity, check out Memorial Park, with nearly 1,500 acres of green space right in the heart of the city for all to enjoy. Of course Houston is rich in the arts also. Whether it be the theater, ballet, opera, or the symphony, Houston offers a thriving professional arts scene. The Museum District boasts nineteen institutions that attract over seven million visits a year. From spectacular shopping destinations to award winning cuisine, the list of things to do in Houston is endless.
Neighborhoods